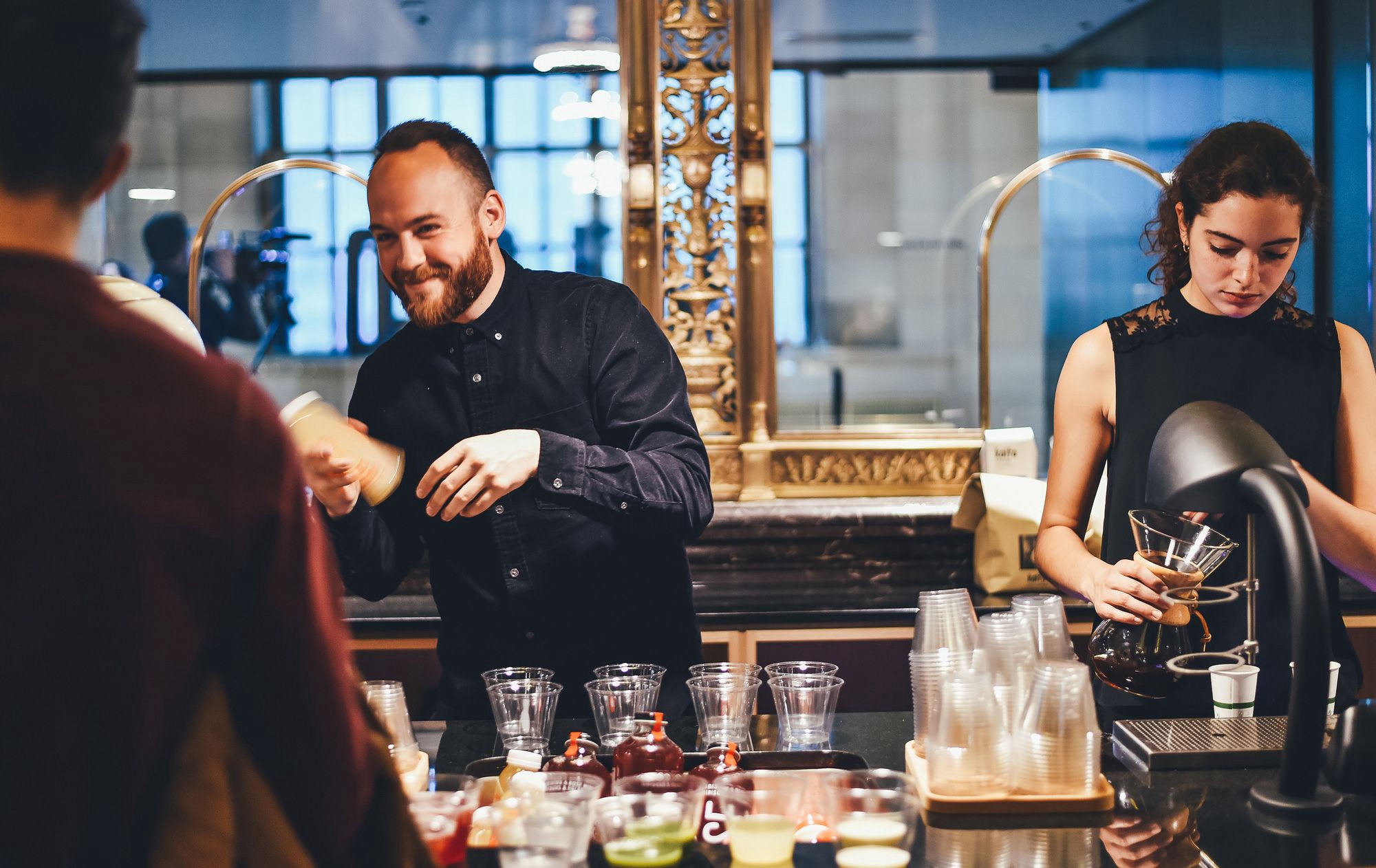 Customers are at the epicenter of any successful business. Without clients, your business will not survive. While most business owners understand this, why do the majority of them not view customer service as an integral part of their business?
In industries with high competition, the businesses that win the most customers and retain long term value are the ones with the best customer experience. According to PWC, 73% of customers say that a good customer experience is key to determining their brand loyalties. 
Customer service trends evolve with the needs and wants of the current customer and should reflect the overall experience that you deliver to them. 
In this short guide, we'll be touching on the importance of customer service, and the top 5 strategies to separate yourself from the competition and deliver more value to your customers. 
Why Customer Service Should be a Top Priority
At every stage of the sales cycle, you're working with people. 
It doesn't matter if you have all of the automation and CRM tools in the world if your business and employees don't have customer experience as one of if not the top priority.
It's a well-known fact that acquiring new customers is 5–25x more expensive than retaining value from existing customers. 
Knowing this, what steps can you take and what tools can you utilize to ensure the best possible experience for your customers and clients?
Strategies to Get Ahead of Your Competition
1. Make excellent product knowledge a requirement
When all of your employees have significant knowledge about your product and business, it shouldn't matter who gets tasked with helping a customer.
That being said, having a dedicated customer service team is incredibly valuable, but it should not be the only option.
If you're a sales representative walking a client through the next steps of their customized plan, you should have all of the knowledge needed to answer basic product and process questions without referring to a customer representative. 
When every asset of your team also has the knowledge and resources to resolve customer issues, customers will not only have a much better overall experience but also view your brand as more credible and reliable.
2. Resolve issues at first point of contact
Have you ever been on a phone line with a support team, waiting 20 minutes to finally talk to someone, only to be transferred to a new representative and have to explain your situation all over again? 
We've all had at least one nightmarish customer service experience like this, and unfortunately, it is surprisingly all too common. 
First contact resolution is incredibly important to building a good experience and long term relationships with customers. 
This happens when the person who first takes a support call or ticket has full responsibility for the issue and customer until it is completely resolved.
 That being said, cross-collaboration between teams to resolve customer issues is completely fine and most times beneficial, however only one person should maintain direct contact with the customer until the problem is resolved.
3. Utilize the right tools and infrastructure
Communication is the most important aspect of customer experience. 
When you have the appropriate tools and infrastructure in place, that makes this process even easier. 
While the exact customer experience system will be unique to each business, there are many effective and reliable strategies to ensure regular contact, ease of communication, and a good flow of information.
Powerful methods that are easy to implement include SMS live chat or a 24/7 dedicated email line. Also consider that the majority of customers will seek mobile support first before trying different options.
Whichever tools and systems you decide to implement, it's crucial that these resources are easy for customers to find and seamless in terms of communication and flow of information.
4. Make it personal
Personalized service can go a long way in building consumer trust and credibility in their minds.
No one likes being helped by a bot, or by a representative simply trying to get to the end of their shift with as little effort as possible.
No matter who is taking a support ticket or helping a customer, the experience should be the same. 
This means having (or asking) all of the necessary information from the customer, getting a background of their issue and why it might have happened, and offering the best solution that will work best for them personally, regardless of the time or cost impact on the business side.
5. Seek regular customer feedback
How do you know if the services you're providing to your customers are worthwhile?
What can you change or add to your customer experience flow that would give them a better experience?
How often are you actually resolving the problems customers come to you with?
Answering simple questions like these could mean a world of difference to your customer support experience, and the best audience to get these answers from, are your customers themselves.
Easy ways of receiving this valuable information are by sending a brief feedback form to customers after their issue has been resolved, or by offering a small incentive for doing so. 
Truthfully, when you've actually helped a customer and provided value into their life in some way, they'll be so grateful that they want to give feedback and recognition to those who helped them.
Conclusion
Customer service is at the core of your business, no matter what industry or niche you may be in.
Developing a strong customer experience strategy, and consistently evolving it based on customer feedback and internal resources will win you lifetimes of customer value and separate your business from the pack.
Having the right set of tools and systems at your disposal, combined with extremely knowledgeable staff members who know how to utilize them properly is the key to creating and maintaining strong customer relationships.
InboxBrain offers a comprehensive platform for automated email campaigns and SMS marketing that streamlines customer communication that allows you to perform customer experience at your best. You'll have access to their full email scheduling, SMS marketing platform, tracking, and management tools to seamlessly manage and report results across all of your campaigns,
Get started increasing your customer experience and success rates with a 14 day free trial.