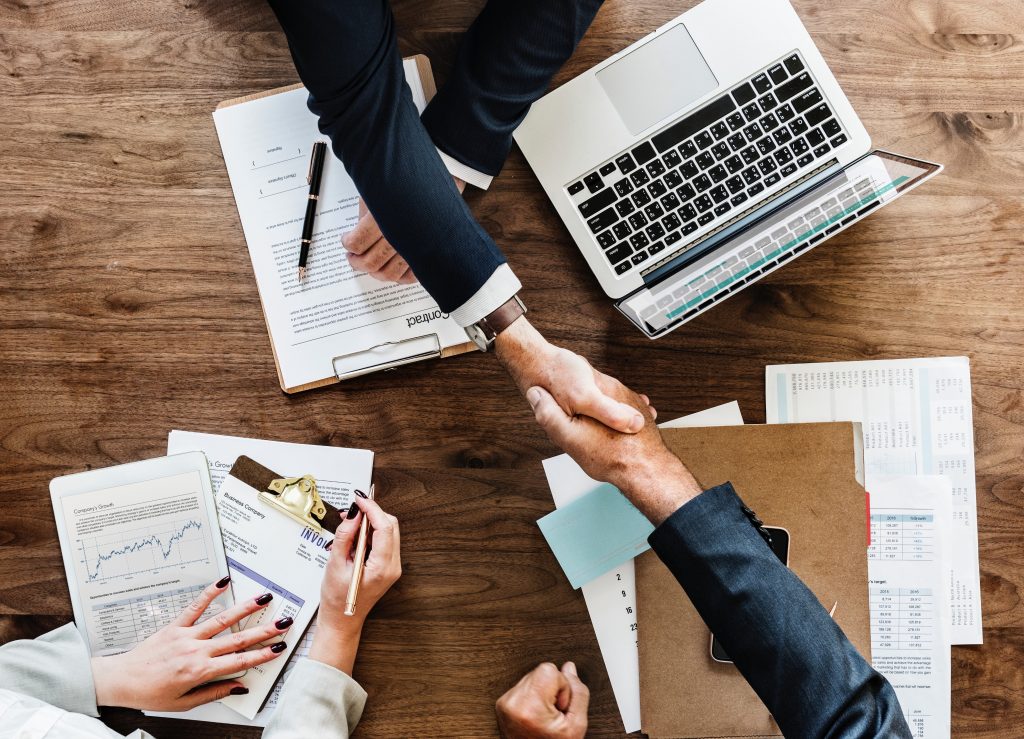 Winning new clients is the name of the game for anyone in the business of sales. 
In the digital age, it's becoming increasingly harder to separate yourself from the hoards of other agencies or companies seemingly sweeping up all of the new clients from underneath your feet. 
In a business such as insurance agencies, building a reputation that brings in a steady flow of new customers on its own is a hard thing to do, but not impossible. 
By focusing on attracting the right type of customer, building real relationships, providing value, and having great communication, you'll find it easier than ever before to attract and retain your perfect clientele. 
In this short guide, we'll be discussing 7 strategies that take away the mystery of winning clients.
1. Know Your Ideal Client
How are you going to attract your ideal client if you haven't defined exactly who that may be?
If your broad marketing campaigns or un-targeted cold selling efforts haven't been successful, it's time to rethink the type of customer you're targeting.
What type of person is in need of your services?

Where do these types of people frequent? 

What's their income? Interests? Common problems? 

Do they respond better to promotions or in-depth consultations? 
These are the types of questions you need to be asking yourself in order to build up a complete customer profile that tells you who you should be looking to attract, and where and how you'd be able to convert them.
2. Regularly Update Website & Materials
Your business's online presence and materials is one of the very first things a potential client will see, therefore it has to make a good impression.
Especially in sometimes outdated industries like insurance, businesses can let their online presence slide a bit, with the hopes of making up for it with their services.
This is not a good path to take. Instead, regularly review your website, sales materials, and general online presence.
Are they compelling? Do they answer your client's main questions right off the bat? Is it easy to get in contact with you?
Having a complete and compelling online presence is one of the easiest steps to take to have clients start coming to you, not the other way around.
3. Utilize Referrals & Customer Recommendations
Your current or past clients are your top sales weapon. It's astonishing when businesses don't utilize their most important assets — their clients and the results they've already driven.
Prospective clients want to know that you've achieved the results they're looking for, for other people already.  
Take your best clients and ask permission to use their anecdotes, quotes, or case studies on your website or in sales materials.
If you're sending regular email campaigns as well, these are great spots to include testimonials and results. Additionally, offering an incentive program to your current clients for bringing in new leads is a mutually beneficial and effective way to grow your customer base.
4. Join Events and Conferences
In an increasingly digital world, prospective clients are craving real-world interactions and communication.
Depending on the type of client you're targeting, do research and determine the most popular events or conferences that they attend. 
Joining, (or even hosting) a few physical events a year will not only give you valuable face-time with potential clients but also increase your reputation and credibility.
5. Utilize Email & SMS Marketing
Once you've generated quality leads, whether it be emails or SMS contacts, the real attracting process begins. 
Regular contact through Email and SMS marketing is one of the most cost efficient and effective ways of converting prospective clients and building valuable relationships. 
By providing undeniable value, clear messages, and thought-out call to actions, you're greatly increasing your chances of converting your cold (or warm) leads into valuable clients.
For information on how to effectively utilize automated email campaigns or SMS marketing tools, check out our guides on those.
6. Leverage Social Media
We've already discussed the importance of a strong and compelling physical and web presence.
Outside of your website and email list, it's important that you remain active across social media. Facebook, Instagram, LinkedIn and Twitter are great ways to communicate with your current and prospective clients.
Depending on the type of business you're in, it may not be necessary to hire a huge social media and be pumping out content across every platform three times a day. 
However, keeping a clean and consistent brand image across your profiles, consistently uploading content that provides value instead of just selling, and actually taking the time to answer messages and comments will go a long way in attracting new customers and retaining current ones.
7. Focus on Building Relationships, Not Selling
The last point that we'll touch on in this guide is also the most important:
Clients don't like being sold to.
It's as simple as that. In fact, if your branding, marketing campaigns and communication strategies are executed correctly, you won't have to do any direct selling, they will simply come to you begging to give you money.
Building real relationships through regular communication and targeted content is the key to winning the business of your ideal clients.
Conclusion
Are you ready to take a step back and evaluate how your customer acquisition process?
Your perfect clientele is out there, and they're waiting for you to attract them. Fortunately, this has never been easier than it is today.
When you utilize the right tools, know what you're looking for in a client, and keep consistent and compelling communication, you'll notice that "switch" instantly flip.
Having the right tools is just as important as knowing how to utilize them, InboxBrain offers a comprehensive platform for automated email campaigns and SMS marketing that takes away the bulk work of client communication and lets you focus on your services. You'll have access to their full email scheduling, SMS marketing platform, tracking, and management tools to seamlessly manage and report results across all of your campaigns,
Get started increasing revenue and attracting new clients for your business today with a 14 day free trial.